Designer Monica Koh's brand 'Maison Nica' is set to unveil its 2024 S/S collection with the concept of 'Dionysus's Golden Catastrophe' at Seoul Fashion Week.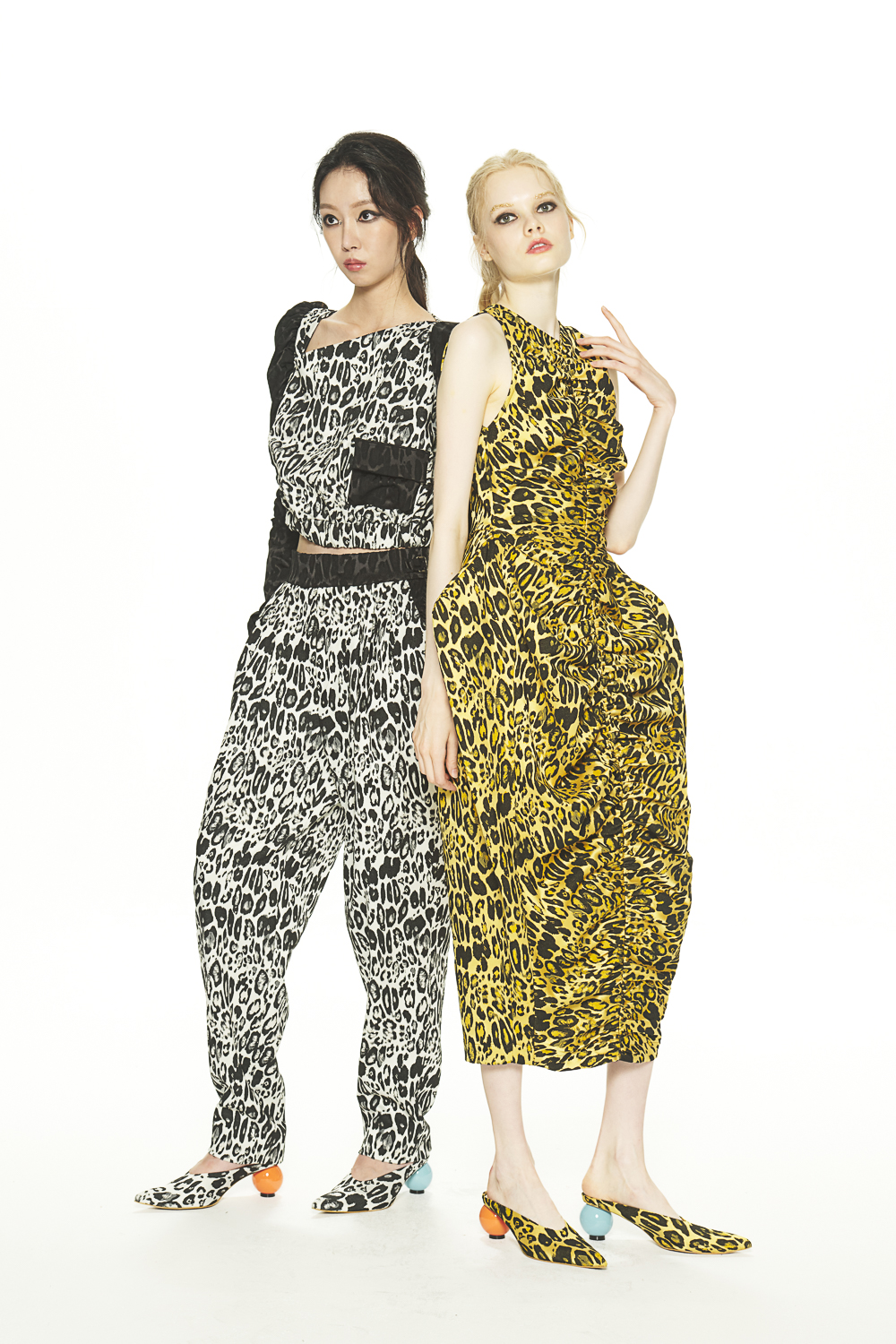 'Maison Nica,' led by designer Monica Koh, will showcase an avant-garde collection for the 2024 S/S season at Seoul Fashion Week on Wednesday. This collection draws inspiration from Greek mythology, specifically the concept of 'Dionysus's Golden Catastrophe.' It offers a modern reinterpretation of Dionysus's myth and his symbols, such as grapes and leopards. The standout feature of this collection is its rich, voluminous silhouettes, reminiscent of grape clusters, and it incorporates elements of art by merging with works inspired by grapes created by the Korean artist Goryeomyeong.
'Maison Nica' has designed this collection to provoke reflection on contemporary society's materialistic desires and unchecked possessiveness, highlighting the potential danger of losing true values and inner abundance in the process. The collection symbolizes wealth and opulence through the use of shimmering fabrics reminiscent of King Midas's story. These fabrics are employed to reinterpret Dionysus's golden catastrophe in a contemporary avant-garde fashion.
The 2024 S/S collection from 'Maison Nica' promises to deliver a mix of colors and a variety of palettes, showcasing classic yet refined moments. It is expected to inspire those who appreciate a fantastical world and daring style. Seoul Fashion Week's audience can look forward to a unique experience that harmonizes Greek mythology with contemporary beauty.
http://www.artkoreatv.com/news/articleView.html?idxno=88930
http://www.lawissue.co.kr/view.php?ud=202309061845202336204ead0791_12
http://www.sisunnews.co.kr/news/articleView.html?idxno=200076
https://www.raonnews.com/news/article.html?no=20939
http://www.newstap.co.kr/news/articleView.html?idxno=202501
https://www.gokorea.kr/news/articleView.html?idxno=744512
https://www.fashionn.com/board/read_new.php?table=1006&number=47752