[News1 PICK] Kocca Leads the Globalization Strategy of K-fashion as Korean Designers Land in Paris with "The Selects"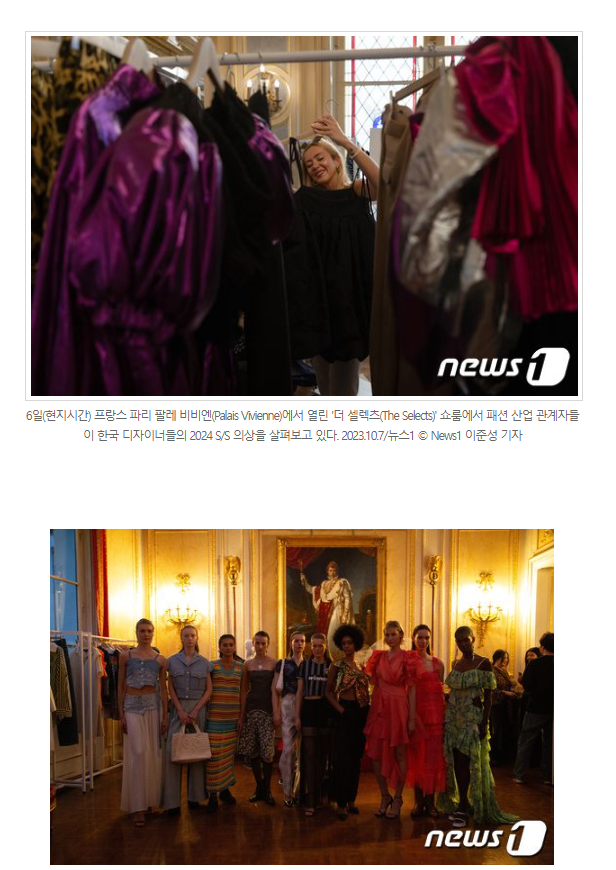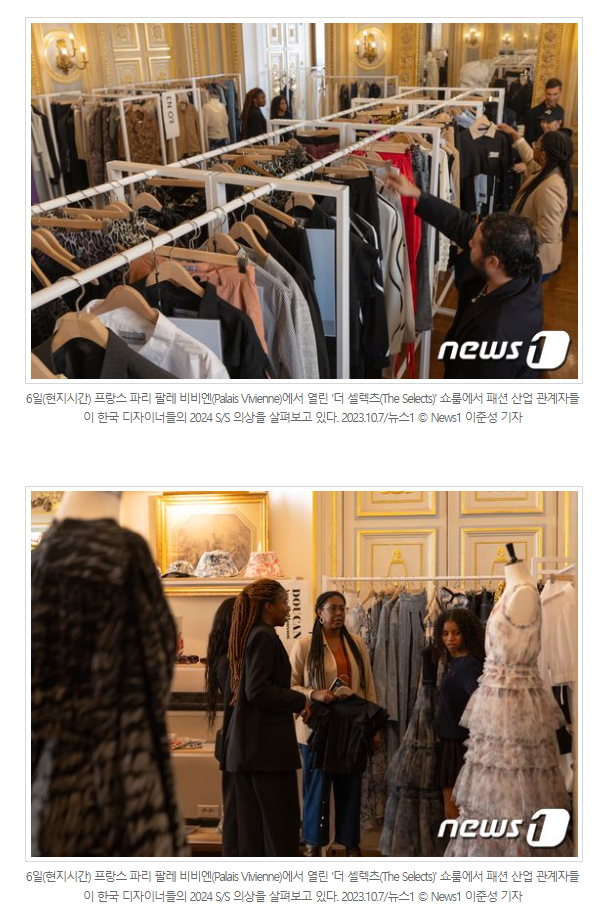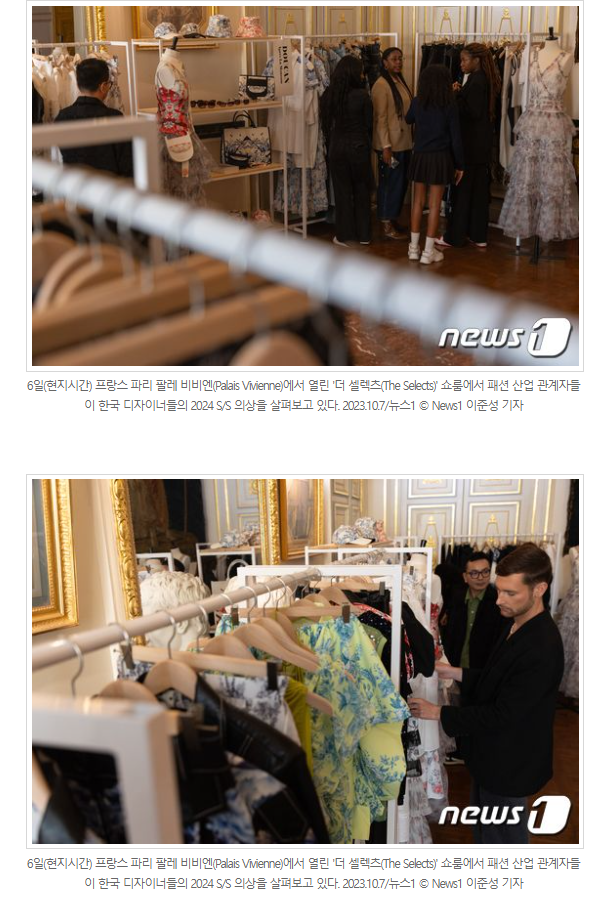 "Korea Content Promotion Agency is taking the lead in the globalization of K-fashion by setting up a foothold in New York and Paris and landing Korean emerging designers.
During Paris Fashion Week, from the 2nd to the 6th (local time), Korea Content Promotion Agency opened an offline pop-up showroom 'The Selects' at Palais Vivienne in the heart of Paris for B2B (business-to-business) transactions between companies, inviting buyers for consultations.
Supported by the Ministry of Culture, Sports and Tourism and Korea Content Promotion Agency , 'The Selects' is a global offline showroom project that aims to promote emerging designers to the global market. It provides designers with overseas buyer networks and consulting through various programs such as collection exhibitions and sales, pop-up stores, marketing events, and more.
The showroom featured 2024 S/S collections from 10 designer brands that have been gaining recognition through various activities in both domestic and international markets, including BMUET(TE), CAHIERS, D-ANTIDOTE, DOUCAN, EN OR, JULY COLUMN, MAISON NICA, MMAM, SEOKWOON YOON, and VEGAN TIGER.
The opening event on the 2nd featured a DJ set by Pam Hogg, a renowned fashion designer and musician from the UK. The event was attended by global fashion journalist Diane Pernet, cellist Hee-Young Lim, and popular YouTuber Choe Si-Ryang, among other notable figures.
Lee Eun-Hee, the CEO of TrendInKorea, which is in charge of operating 'The Selects,' said, "'The Selects' provides Korean designers with an opportunity to receive objective evaluations in the global market and establish a direction that suits their DNA and identity, thereby serving as an important stepping stone for their leap into the global market." She added, "'The Selects' is experiencing the essence of the global B2B market and strengthening the capabilities to respond to it, playing an important role in building a strong and healthy foundation for Korean designer brands."
Choi Chung-Hoon, the CEO and designer of fashion brand DOUCAN, who participated in the showroom, said, "'The Selects' Paris showroom participation was a great opportunity to introduce DOUCAN to global buyers and fashion professionals around the world. We were able to not only exhibit at the showroom but also received support for content production, which we can use for promotional marketing." He expressed satisfaction with the project and said, "Above all, we are pleased to achieve tangible results such as on-site contracting with buyers from various countries, including Harvey Nichols Hong Kong, Dubai, Saudi Arabia, and Kuwait."
'The Selects' welcomed buyers from various regions, including major Parisian department stores like Galeries Lafayette, Harvey Nichols Hong Kong, Maison Simons Canada, and Alothman in Europe, Asia, the Americas, and the Middle East, conducting procurement consultations both online and offline."